Edited: This Thanksgiving weekend offer is now closed. Thanks so much for your interest.
The individual books are still for sale – please click through on the links below to make your purchases directly from the authors' blogs.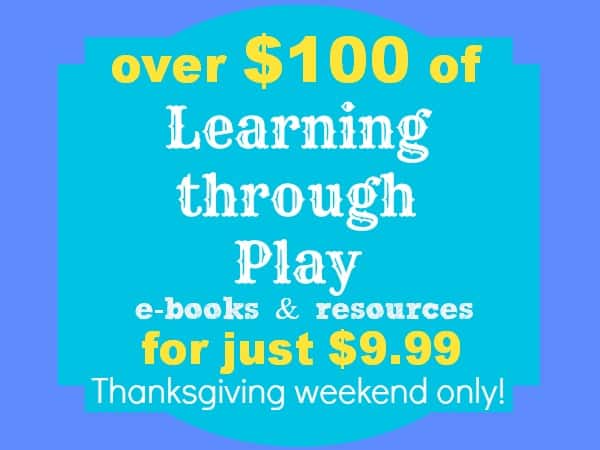 I have something so super to tell you about today! Cathy of Nurturestore and I have been working with some of our favourite bloggers and authors to bring you an amazing Thanksgiving weekend special offer.
We have put together a package worth over $100 – but available to you at a very special price – of e-books and resources, all based around Learning Through Play. This Thanksgiving weekend special offer includes books on sensory play, outdoor play, art and crafts, positive parenting, learning to read and write and lots more. You'll recognise the authors as the writers of some of your favourite blogs – check out the full details below to see who's joining in.
Thanksgiving weekend special offer